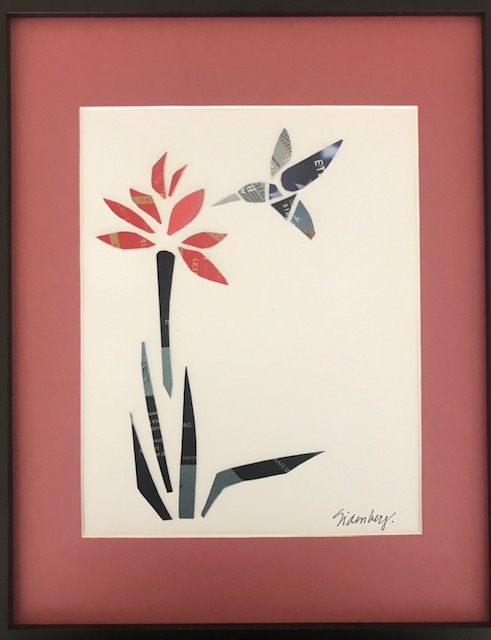 Hummingbird credit card collage 12 1/2" x 15 1/2" $75
Debbie Sidenberg
Archie's Kid Design
SHIPPING, TAXES & RETURN POLICY
A photo of all commissioned artwork will be sent to the buyer for review and approval prior to shipping.
Returns are accepted and refunds generated within 30 days of purchase only if the item is received damaged.
To initiate a return please email me 2eyefuls@gmail.com and include a photo of the damage.
I will provide a paid shipping label for the return. Please return it in the original packaging.
A refund will be generated when the return has been received. Shipping fees are not refundable.